Debt Recovery
Generally speaking, legal action for debt recovery would only be advisable if success was likely, in which case Judgment would be sought by the Creditor against the Debtor. In deciding to take legal action to recover debt the fundamental question "is such legal action likely to be contested?" has to be addressed - hence the importance of having correctly worded contracts, terms and conditions,warranties etc in place at the outset of a business relationship.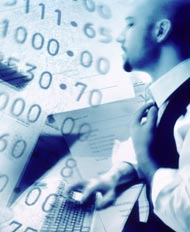 Firstly, should the legal action not be contested, the process will be relatively simple, logical and inexpensive - and hopefully fruitful! Secondly, there is a hierarchy of courts in which the legal action would be taken, depending on the level of debt, plus interest.
Interest can be claimed at the contract rate in any proceedings. However, where there is no contractual provision, the Court may award interest at its discretion.
Also, for contracts entered into after the 8th of August 2002, EU regulations now allow for interest to be charged on all late payments (after 30 days have lapsed) at a rate of interest linked to the ECB base rate, currently 10.25% p.a. After Judgment is awarded, interest is automatically applied to the Judgment debt at a statutory rate, currently 8%.
Costs awarded to Creditors vary depending on the amount due and the Court..They are generally low, unless the case is a defended.
Debts owed by companies
To pursue repayment of a debt from a limited company one of the options open to a Creditor would be to wind-up the company. Such proceedings can be speedy and effective and often are an additional inducement to the company to repay the debt and so avoid this serious sanction against it.
To commence this process the Creditor can simply demand repayment from the Debtor company, detailing the debt etc. However, it is advisable to obtain Judgment beforehand, or at least a written confirmation from the Debtor company confirming its intention to repay the debt, as the court would not entertain winding-up proceedings where there might be a dispute regarding the relevant debt - as there often is!
Bankruptcy
When a Creditor fails to have a debt repaid on foot of a Judgment one of the legal options open to him /her is to declare the relevant Debtor bankrupt - in itself, an additional inducement to the Debtor to repay the debt!
The Creditor can seek to bankrupt an individual without a Judgment but many bankruptcy actions are taken where Judgments have been granted but have been returned nulla bona (no goods) by the Courts.
Mareva Injunction
With good intelligence a Creditor may apply to the court, in anticipation of his/her application for Judgment, for a Mareva Injunction where he/she can demonstrate there's a likelihood that the relevant Debtor may dissipate assets or act in such a way as to defeat any future Judgment.
If successful, the Order handed down can relate to specific assets or be of a more general nature in that it might prohibit the Debtor from reducing his/her assets below a certain level.
Advice
We provide a free service providing advice by a panel of experts on the likelyhood of recovery of a debt. You are then free to decide whether to pursue the debt recovery claim.